Article: Allude X Nymphenburg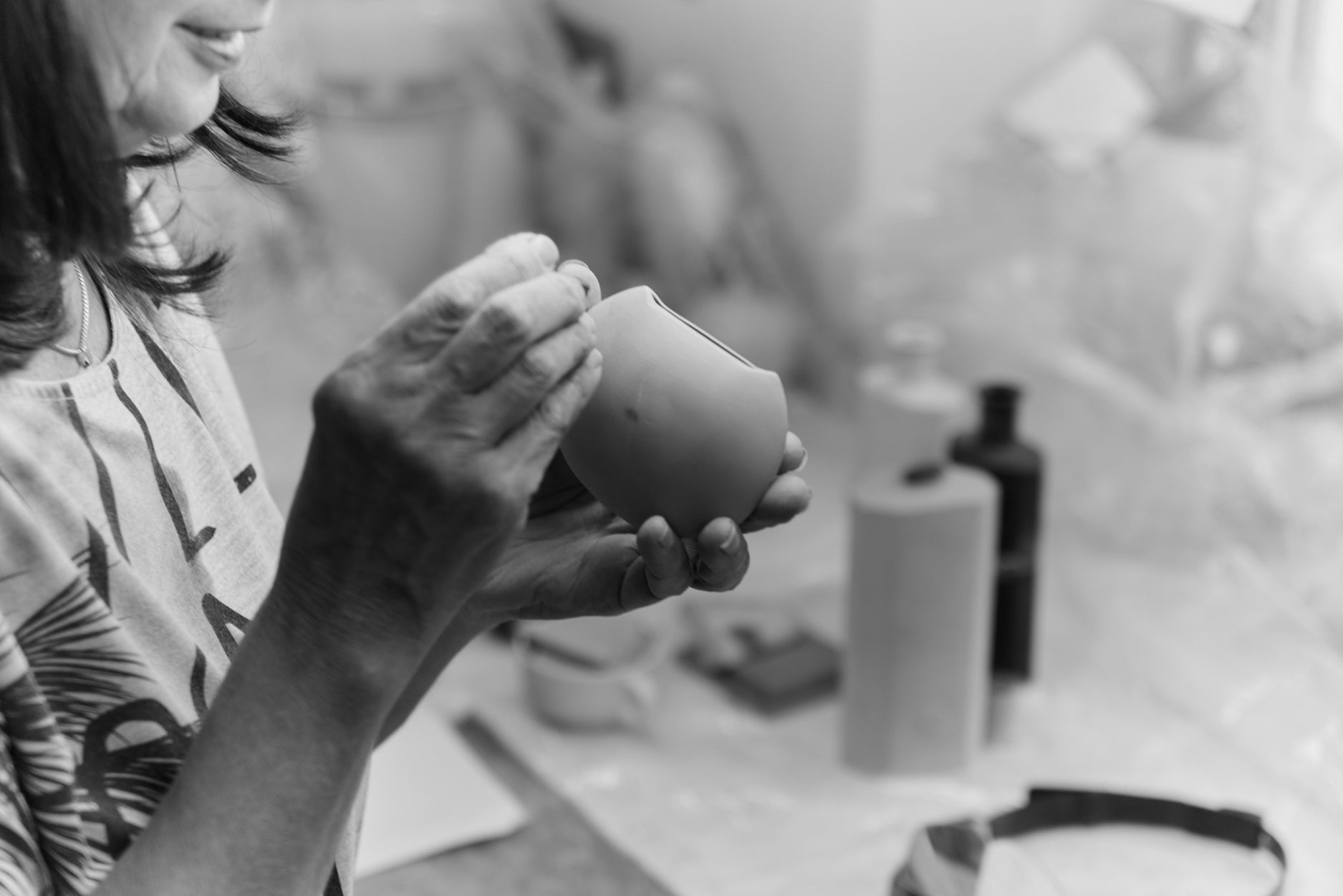 Allude X Nymphenburg
Friends in craftmanship & sustainability

The renowned Nymphenburg Porcelain Manufactory and that Fashion label Allude have teamed up for the third time and are presenting their latest creation after Freya and Frytz: the cashmere comb "Fynn" in black with a unique knitting pattern.
The "Fynn" cashmere comb is the result of a successful symbiosis of traditional craftsmanship and timeless design. The high-quality porcelain from Nymphenburg was made and processed by hand. For the finale of this collaboration, Allude and Nymphenburg thought of something very special: This cashmere comb was not made of white porcelain like the other two combs, but of black porcelain. The black coloring of the body expressively underlines the rich detail of the comb. The black mass used for this is an in-house development from the Nymphenburg laboratory. The knit pattern that extends over part of the comb was designed by Allude and gives the accessory a modern yet sophisticated touch.
The "Fynn" cashmere comb is not only an aesthetic highlight, but also extremely functional. It is perfect for depilling cashmere textiles without damaging the delicate fibers. The fine teeth of the comb gently untangle the cashmere and remove any knots, thereby extending the life of the garments.


The collaboration between Nymphenburg and Allude is a tribute to craftsmanship and attention to detail. Both brands stand for the highest quality and timeless elegance, which is also reflected in the "Fynn" cashmere comb. The accessory is not only a practical tool, but also a stylish statement for every cashmere lover.


Making of Finn

Featured collection
Allude x Nymphenburg