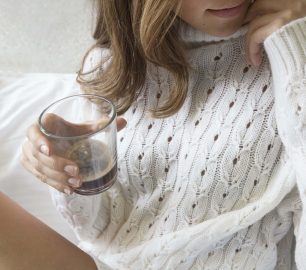 IT'S ME TIME – TIPS FOR DATE WITH YOURSELF
Business meetings, get-togethers with friends, a birthday party here, a family outing there... Who doesn't know it?! The appointment calendar is bursting at the seams again. What often falls by the wayside: Dates with yourself . Spending time with your loved ones is wonderful and important, but at least as important is giving yourself enough quality time all by yourself. Time in which you look inwards instead of outwards, in which you do something good for yourself and come to rest. Beneficial me-time helps to reduce stress, clear your head and is a great opportunity to reflect and recharge your batteries.
Just like any other appointments with friends or colleagues, you should also schedule time for yourself. And keep it just as reliable! Of course, a regular self-care routine would be ideal – even if it's only 10 minutes a day. During this time it is then ciao outside world! It is best to switch off your mobile phone so that you are not distracted by emails, Whatsapp, Instagram & Co.
And then all you have to do is find out what you feel like doing and what is good for you. For inspiration, we have put together a few suggestions on how you can spend a relaxed date alone:
1.HOME SPA
Transform your home into a small wellness temple. Treat yourself to a hot, long bath and relax with your favorite music or podcast. Pamper yourself with masks and beauty treatments and give your skin an extra portion of care.
2. HAPPY BY NATURE
Exercise in the fresh air is not only good for the body, but also for the mind. Go on a discovery tour while walking in nature. Watch the birds in the forest, enjoy the shadow play of the trees and let your thoughts wander and find peace.
3. YOGA & MEDITATION
Find inner peace with sun salutation and warrior pose. Increase your body awareness through gentle exercises and conscious breathing and gain more balance, strength and serenity. Meditation helps focus on the here and now and relaxes the mind. A variety of apps and online courses offer guided meditations that make it easier for beginners to get into Zen .
4. GET CREATIVE
Engaging in a creative process often has an effect similar to meditation. Creating something of your own again and then enjoying the result is, above all, a lot of fun. Whether knitting, painting, writing or even cooking - let the energy flow and let off steam.
5. NETFLIX & CHILL aka LOUNGE
Make yourself comfortable on the sofa with a cozy blanket and remote control and relax while binge-watching your favorite series. Sometimes it doesn't even need that for the date alone. To be precise: nothing at all! Because being lazy and allowing yourself to do nothing can be pure balm for the soul in our performance-oriented society. So dare, do something good for yourself and join the do-nothing club every now and then!